Eagle Speak™

Acquired by Hearo Technologies.

January 8, 2019
January 8, 2019
Eagle Speak™ Acquired by Hearo Technologies,
A healthcare technology company.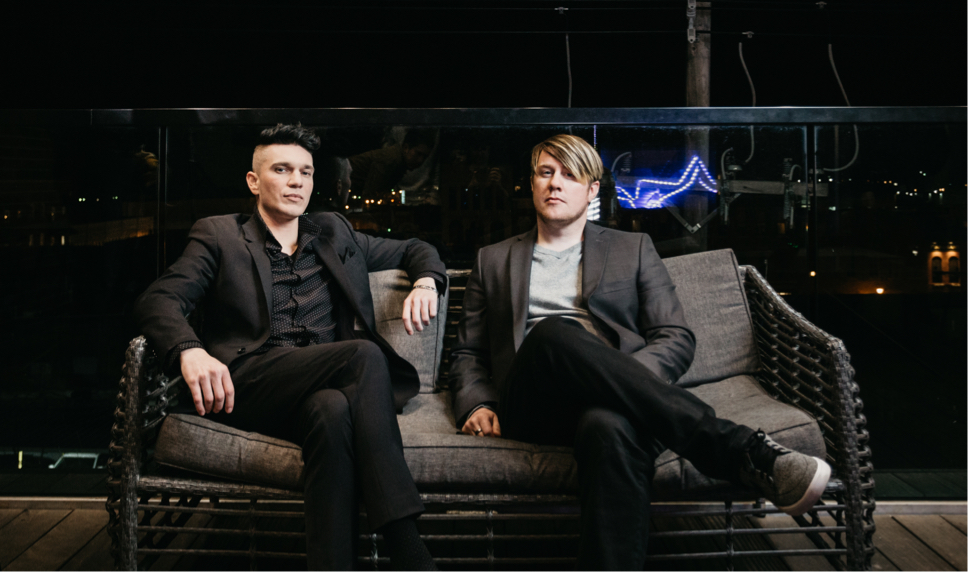 Jason Arend (Eagle Speak Co-Founder & CEO) and Myke Bates (Eagle Speak Co-Founder & CTO) are pleased to announce that they have recently reached an agreement for a merger and acquisition by Hearo Technologies. Hearo Technologies is an emerging healthcare entity focused on bridging the gaps between technology, patients, and providers.
Since its formation in 2016 Eagle Speak has been developing a wide range of technologies that go far beyond their initial product offerings. The talent, experience and intellectual property served as a major factor in the acquisition. Hearo will be adding Eagle Speak's voice and video technology to supplement the impressive features in their upcoming healthcare products.
Eagle Speak was first conceived in 2015 at Startup Weekend in Springfield, MO, winning First Place and Audience Choice Awards. Eagle Speak was selected for the inaugural cohort of the efactory Accelerator in 2016. Eagle Speak went on to create a mass of new communication and collaboration technologies, earning them the prestigious awards of Most Innovative Startup, Developer of the Year, and Enterprise Technology of the Year. Their collaborative work spanning over a decade, Arend and Bates have over 25 years combined experience developing technologies for big name brands, cutting-edge startups, and Fortune 500 companies. Jason Arend and Myke Bates are heavily involved in building Springfield's technology community, where Arend serves as President of the Mid-America Technology Alliance (MATA) and Bates as the founder of SGF Web Devs (a local group of over 500 developers, programmers, and engineers).
About the acquisition, Arend says, "We could not be more excited about the power and potential of this new partnership. Hearo gives us a great opportunity to continue our work on Eagle Speak while creating entirely new technologies in areas we care deeply about. When we started Eagle Speak, we never could have imagined the journey it would take us on."
Bates went on to explain, "To us, this is a testament that Midwest tech is on the rise and cities like Springfield can play just as vital a role as any coastal region. The support we've received from the efactory, our investors, and the local community at large is instrumental to this effort and we look forward to continuing this growth together."
The Eagle Speak brand and product will continue to thrive under Hearo and development operations will continue to stay located in Springfield, MO under the leadership of Jason Arend, Myke Bates, and Jim Carr.
Stay tuned to EagleSpeak.net and HearoLife.com to be the first to learn new details about the acquisition of Eagle Speak, new technologies, and upcoming products that will be released over the next few months.
Email: founders@eaglespeak.net
---
PHOTOS AND ARTWORK ARE AVAILABLE BELOW. CLICK ON ANY IMAGE FOR HI RES VERSION FOR USE IN MEDIA AND SOCIAL.
Watch the original unveiling of Eagle Speak™
In celebration of Eagle Speak's acquisition to Hearo Technologies we dug up a video of the first unveiling of the Eagle Speak platform in 2016 at the eFactory's Accelerator Demo Day Event. It is incredible to see how far we've come. We couldn't of done it without the support of our amazing customers, users and partners So from everyone at Eagle Speak, THANK YOU! We promise the best is yet to come!